Tree Removal Athens GA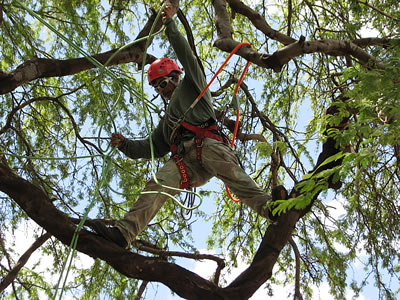 Winter is quickly approaching. If you have limbs hanging over your home, then these can break and fall onto your roof causing much more trouble then just getting them pruned before the cold and ice storms come upon us.
We are Moore Tree Solutions and have been in Athens and surrounding area for many years. Give us a call for free estimates and we'll come out and see what you need cut down and we'll leave your property the way we found it. Many tree removal companies in Athens, will not pick up and clean after themselves and we thrive on our reputation for just this.
Tree removal can be dangerous if you never have cut down a tree before. Use our professional service to remove your trees safely and ensure that no damage will be done to your property. Athens tree removal services offers free estimates and excellent prices that will keep your pocketbook full. What is involved in owning a professional tree removal company? Being insured is essential and extreme knowledge of all areas of tree cutting and tree care with all safety procedures is number one. Moore Tree Solutions is number one in Northeast Georgia and the city of Athens for dangerous and difficult tree removal situations. Call today and save!